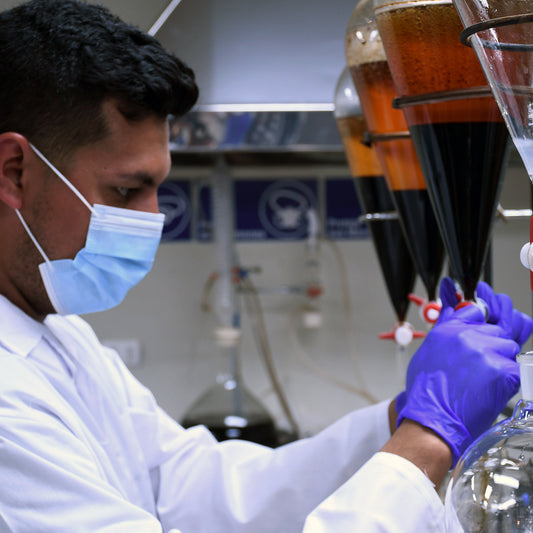 Capacity to supply high demands for active compounds and plant extracts
Efficient and productive industrial processes allow Kimun Biotec to supply the industry's needs for active compounds and purified or crude plant extracts.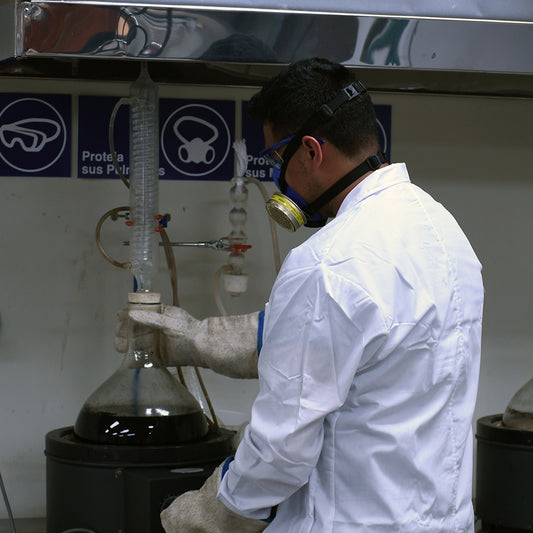 High degree of purity in active compounds and plant extracts
Kimun Biotec has processes that allow obtaining raw, purified plant extracts and active compounds with a high level of purity for the pharmaceutical, food, and cosmetic industries, among others.
Traceability and safety in processes
The policy that Kimun Biotec incorporates of traceability, HACCP and GMP means that its products are made with high quality standards.
Focus on the client according to their needs.
Kimun Biotec has the ability to adapt to the client and their specific needs for the products they require, achieving crude extracts, purified extracts or active compounds with the requested level of purity.